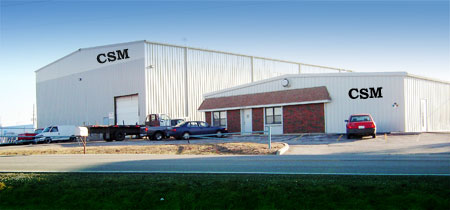 We are proud to own the biggest, most, powerful machines in the Midwest. We can shear, bend, weld, roll, punch and stamp anything.
Ideally located in the Kansas City metro area, we serve clients all over the United States who need custom metal design and fabrication.
Our 20,000 square foot facility houses seven production cranes, eight welding machines and a large number of more specialized steel fabrication machines. In addition, we have another facility in Liberty, Missouri where we house multiple rollers and brake presses.
We are fully-equipped with an in-office CAD (computer aided drafting) system and can receive drawings up to 24"x36" by e-mail.
__________________________________________________________
Do you need a custom prototype? Short run? Large fabrication project? Feel free to contact us at 816-331-7100 or to email us. We look forward to working with you on your next project!